Agilia Budapest Conference is specialized event about use of agile methodologies in Product Management and Product Ownership. We address here role of Product Owner and Agile Product Manager. We discuss deeply deployment of agile and other techniques for creating better products thus enhancing skillset of product people and wants to show, why these are important – creating vision, designing product, managing teams, role and responsibilities of Product Owner, engagement of customers and users, managing stakeholders and expectations, identifying ROI in complex solutions, creativity and management of innovations. And finally – use cases.
Known experts and also professionals from trenches, from Hungary and mainly from abroad. New ideas and inspiration, speeches, workshops and space for networking and expertise exchanges.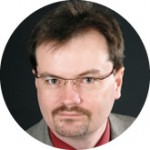 Michal Vallo,
Conference Chair
Agilia Budapest conference is Aguarra event.
Aguarra, s.r.o.
Plzenska 157/98
15000 PRAHA 5
Czech Republic
EU VAT: CZ24700649
For more information go to Aguarra website.